Air Conditioning Repair & Installation in Orange County, Los Angeles, Riverside & San Bernardino Counties.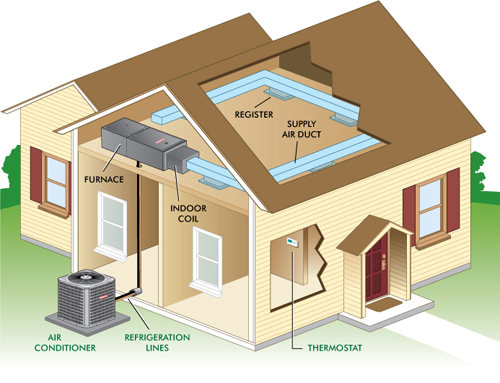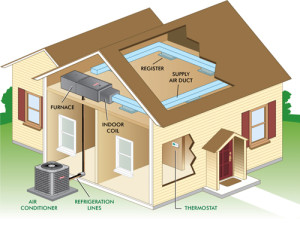 Home and business owners in Southern California want to be sure they can rely on quality air conditioning services at an affordable rate. We understand that it can be frustrating if your air conditioning breaks down, so you can count on us to get it back up and running fast, with a minimum of fuss. We also know that you have better things to do than wait around for service, so our technician will arrive when promised.
Just call us, and our friendly service coordinator will arrange for a service visit at a time that is convenient to you – and if it's urgent, we will do our best to get to you fast.
---
For fast breakdown service, quotation or other inquiries give us a call at 310-686-0777
Service visit scheduled at a time suitable to you
We will arrive when promised, we won't keep you waiting
Clear and straightforward service rates, no hidden fees
Competent repairs by trained technicians
Work site left clean and tidy
---
Air Conditioning Repair & Maintenance
Perhaps your air conditioning system is overdue for a yearly tune–up, or you hear an unusual noise that should be further inspected by a technician? More obviously, if your AC system works intermittently or suddenly breaks down, you know you need to call So Cal Plumbing Heating & Air Conditioning for fast and fair repair service. We will inspect the system, report on any concerns and provide a clear quotation for any repairs. Subject to your approval, most repairs are carried out immediately and the air conditioner is backed up and running better than ever.
Why Preventive Air Conditioning Maintenance?
Like a car, an air conditioner that is regularly maintained will run better and last longer. A poorly maintained air conditioner will be inefficient, use more energy and be prone to breakdown more often. It could also be dirty and unhealthy for your air quality.
Regular maintenance gives you the confidence of knowing that your air conditioner can be relied upon, that it will work at its optimum capacity at those times when you need it most.
For residential air conditioners, we recommend that maintenance be carried out once per year, typically before summer. Considering Southern California's climate, this is generally sufficient to ensure that the equipment is well looked after, and to satisfy the manufacturer's warranty conditions.
The cost of maintenance varies depending on the type and size of your air conditioning equipment, but it is not very expensive. Not only is it important to the life of the air conditioner, not to mention the cleanliness and health of your home, but it also pays for itself by catching small defects before they have the opportunity to turn into major problems.
Air Conditioning Installation & Replacement
Whether it's ducted air conditioning or one of a number of options available in Split Systems – our 15 years in the business has helped us gain status as a preferred dealer for many of the top air conditioning brands. We'll take the stress out of deciding which system will be the best choice for your budget, your lifestyle, the environment and the design of your home.
Commercial Air Conditioning Services
Our clients include commercial offices of every type and size, retail outlets, entertainment venues, medical centers, factories, schools and colleges, etc. Commercial air conditioning typically requires heavier duty systems, and often have multiple zones that require individual temperature control.
Read more on our Commercial Air Conditioning Services
For Architects & Builders
At any stage of your project, So Cal Plumbing Heating and Air Conditioning can work with you to create the system needed to suit the design of the home you are building. Our 15 years experience means we've probably already dealt with the obstacles you may be experiencing. We can help you offer the best solutions for your clients.
Our Guarantee
All our work is guaranteed for 12 months, giving you peace of mind knowing that in the unlikely event that something should go wrong with a system we've installed, we'll be there to fix it – just like we have for the last 15 years.